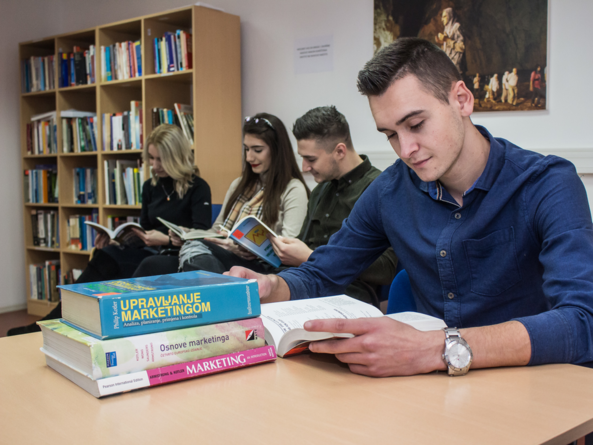 Higher education institution of contemporary business, information technology and market communications "International business-information academy" Tuzla (IPI Academy) was founded in 2014 and it is the first local private higher education institution in Tuzla.

In addition to practical teaching, mandatory professional practice, a high level of knowledge and expertise of academic staff educates and provides support to young people in developing their ideas, and prepares them adequately for the labor market.


IPI Academy has an active student association - Student Club of the IPI Academy, and students have, by their work and efforts, achieved numerous results by which they became recognizable. As a higher education institution, we encourage entrepreneurship, and the proof of this is the newly opened Student HUB @ipia, a designer space intended for students, where student can get mentoring support and they can develop and implement their ideas and business plans for free.

At the IPI Academy students can enroll in three-year study programs (180 ECTS) in the field of Information Technology, Market Communications, Contemporary Business and IT Management; or four-year study programs (240 ECTS): Informatics and Computing, Accounting and Finance.